This is a good question, as the term "localisation" in translation usually leads our clients to confusion. We usually talk about localisation when translating websites, video games, or software. Localising does not equal translating contents, but is also much more. That's why today we will tell you about it, so that you can see the benefits which localisation can have for your business
Definition
According to the LISA (Localization Industry Standards Association), localising a product or service involved making changes or adaptations in the original to create a product or service that can be marketed in the target market.
From this definition it can be inferred that localisation does not only consist in translating, but also in taking into account the cultural aspects of the country in question, as well as functional and technical aspects. For example, if you want to distribute a product in Arab countries, you should bear in mind that writing goes right to left there. Localisation involves making the relevant changes.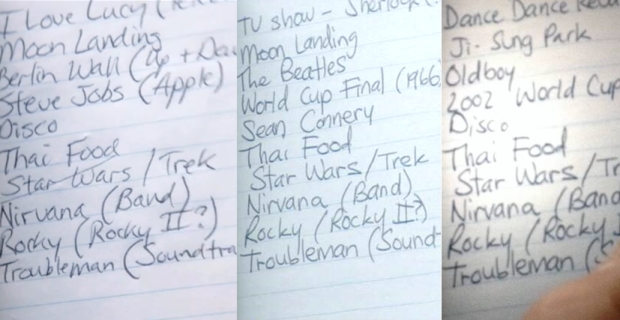 What is usually localised?
At first, localisation was regarded as specialised translation, more specifically computer translation. But nothing could be farther from the truth. Localisation has many uses:
Video games
Signs
Websites
Software
For example, there are several types of localisation involved in the localisation of a video game:
Localisation of all the printed materials: covers, documents, signs, etc.
Website localisation
Subtitles and dubbing localisation
In the case of a computer program, the following would be localised:
Localisation of software texts
Localisation of the FAQs
Localisation of the documents and product box
The importance of format
Localisation also involves adapting the image, so design fit is another localisation technique. English is read from left to right, but Arabic, Hebrew and other languages are read from right to left. This means switchingyour ad layout so that the copy, images, and other elements read in the right direction.
The size and font may also need to be changed so that languages that use non-roman script can be read clearly. Even when content is translated into a language using the same alphabet as English, the layout often needs adjustment. The romance languages, such as Spanish and French, need 30% more words than English to express a similar phrase. Finnish needs 30-40% fewer words. The translation changes the language, but the localisation of the design ensures that the copy looks good.
Tools like visual context allow brands to ensure that the format and layout can be adjusted correctly to reflect the right translations.
Then there is everything else: Is the price in the right currency? Are the dates formatted correctly? How is the size of the product measured in the country the company is targeting? These areas are also part of the broader localisation work.
Localisation languages
The main language in the field of software and video games is English, so localisation is usually into French, Italian, German, Spanish, etc. However, in recent years many products have started to be localised into Chinese, Japanese, Korean, and Arabic, due to the vast potential of these countries, mainly for the mobile telephony industry.
In the case of video games, in addition to English, many video games are also developed in Japanese. This aspects makes localisation into some European languages difficult, which means that many of these video games reach the European market in English.
The term localisation in translation often causes confusion among customers. In fact, it is normally used when talking about localisation after translating websites, video games or software. Contrary to popular belief, localisation in translation is not just about translating content. It involves much more than that. Today we want to tell you what localisation in translation is and the most common misconceptions about this task.
The main misconceptions about localisation
Now that we know what localisation in translation is, let's look at some of the main misconceptions which will probably seem curious, to say the least.
Localisation of static websites
Until a few years ago it was common to carry out localisation work on static websites. In fact, the localisation of content was done only once and it was very rare for websites to be modified again. These websites were designed in html, so complex translation skills were required to make the relevant changes. However, today's websites are no longer static, so continuous changes to them create the need for ongoing adjustments.
Linguistic review is not necessary
Some people believe that a text is final once it has been translated, simply because of the sentences that appear in it. Although this might seem the case, there is also a need to review aspects such as the source files, software code and translated text. Review is an essential part of the world of professional translation.
Localisation is the same for all countries
This is the most common misconception that we need to dispel as quickly as possible. Localisation in translation involves adapting the translated content so that items can be sold all over the world. The product or service is adapted to make it seem that it was developed in a certain market.
In a nushell
To put it simply, translation converts written words from one language to another. Localisation employs multiple techniques to adapt the full meaning of the content to the new culture.
With fully localised content, brands can ensure that their experiences resonate with the users, even if they speak a completely different language. So, do you need professional translation or localisation services?
Useful links
What a Mr. Wonderful transcration